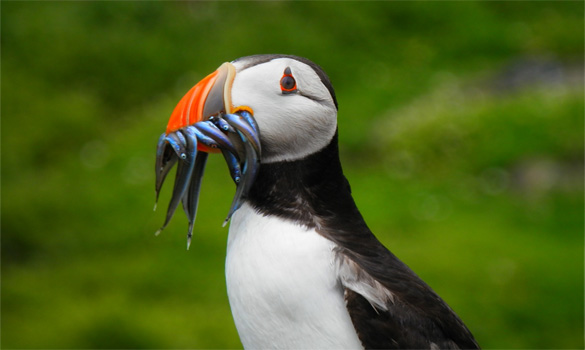 Puffins are the northern cousins of the penguins that inhabit the cold extremes of the far southern hemisphere.
And as you can see, they are quite beautiful.
Like many of Earth's creatures, these colorful birds must work incredibly hard each and every day just to gather enough food for their families to live on.
The short video below is a fascinating peek into just what a puffin moms and dads must endure just to bring one small fish back to the nest to feed their chicks. 
After watching this video I came away with a new-found respect for these supremely dedicated creatures.
I have a feeling you will too.
Note: You can watch this video at full screen by clicking on the little "square" icon in the lower-right corner of the video after it begins playing.