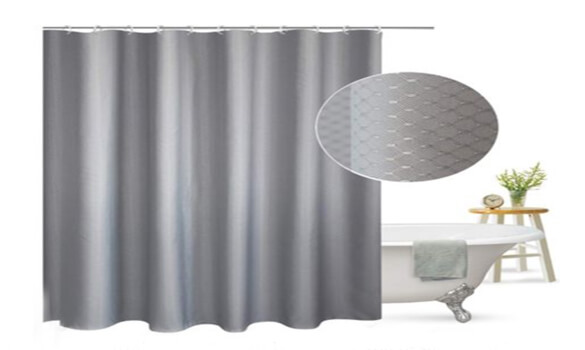 Note: The links in this post are affiliate links.
Don't you just hate it when the shower curtain sticks to your body while you're showering?
Well I do, and I recently found a couple of very simple solutions to this irritating problem.
While there's no way to prevent a regular shower curtain from being drawn into the shower by the rising hot air, this little trick will definitely prevent it from sticking to your skin.
Simply pour one tablespoon of liquid fabric softener into a small travel-size spray bottle and then finish filling it with water.
Every time you get into the shower just lightly spray the inside of the shower curtain with the mixture.
You don't need to spray the entire curtain, just the parts of it that are likely to touch your body while you're showering.
If you get a leak-proof spray bottle you can even take it along with you while you're traveling. That can be a big help because the curtains in hotel showers seem to be the worst ever!
If you'd rather not have to bother with a spray bottle you have another excellent option for your home shower stall or bathtub…
All you have to do is simply replace your regular shower curtain with a weighted shower curtain and/or your straight shower curtain rod with a curved one.
Pretty simple, right?
To finish up, here's a short video that explains an easy way to clean your shower (and prevent it from ever getting grungy again).
Note: As always, you can watch the video at full screen by clicking the "square" icon in the lower-right corner of the video after it begins playing.