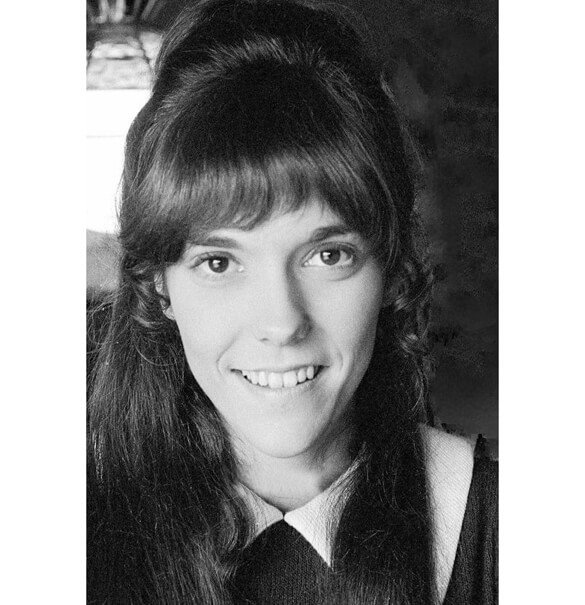 If you're old enough to remember the 1970s you probably remember hearing Karen Carpenter's voice most every time you turned on your radio.
Performing with her brother Richard as "The Carpenters", Karen rose to the top of the Billboard charts over a dozen times, three of them to #1.
Many wonderful female singers have gained fame and fortune over the years, in various musical genres, but few won the hearts of their dedicated fans as quickly, or as fully as Karen Carpenter. 
She had an incredible voice, and the songs she sang always seemed to brighten any day.
Sadly, Karen passed away in 1983 at just 32 years of age, but her music still lives on in the hearts and minds of her fans.
Here's a short video featuring Karen and her brother Richard performing one of their biggest hits, "Top of the World".
Note: You can watch this video at full screen by clicking the little "square" icon in the lower-right corner of the video after it begins playing.