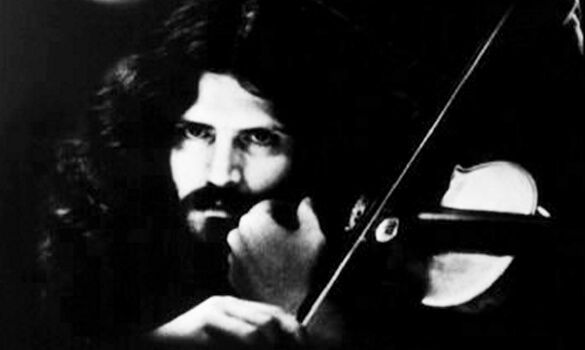 "And all your money won't another minute buy…"
     -–"Dust in the Wind" (Kansas)
Like many teenagers back in the day, I enjoyed listening to Rock music.
And during that period of the 1970's American Rock was anchored by the group Kansas, a close-knit group of singers and musicians whose vocals and instrumental work blended together on a level that seemed to approach perfection.
Most of Kansas' young fans were into them more for the rhythms and instrumentals than for the lyrics of the songs they sang, but if you payed close attention you'd recognize plenty of patriotic and spiritual themes.
One of their biggest hits was a departure from their typical electric guitar and keyboard tunes.
It was simply named "Dust in the Wind", and it featured little more than a pair of acoustic guitars and some absolutely awesome violin work.
That awesome violinist and co-vocalist was Robby Steinhardt, and he passed away a couple of days ago at the age of 71.
True fans of Kansas will forever be singing along with the humbling lyrics and enjoying Robby's masterful violin work every time "Dust in the Wind" comes on the radio.
The premise of "Dust in the Wind" is pretty simple: Each of us is just one person in an endless sea of billions of people, and we'll only be on this Earth for a tiny sliver of time after all is said and done.
It matters not whether you're fabulously wealthy or just scraping by…
When your time is up, it's up. Enjoy it while you can, and do everything you can to help others enjoy their time on Earth as well.
"And all your money won't another minute buy…"
That pretty much sums it up.
Rest in Peace, Robby. Thanks for the awesome music and memories.
To finish up, here's a short video featuring Robby Steinhardt and Kansas performing "Dust in the Wind".
Note: As always, you can watch the video at full screen by clicking the "square" icon that will pop up in the lower-right corner of the video after it begins playing.