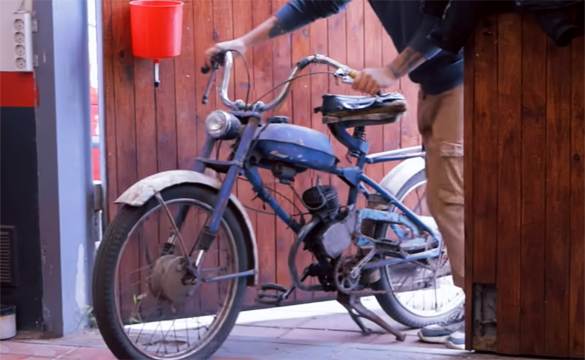 Regular readers of this blog know I'm a huge fan of restoring dilapidated vintage items because I've featured several restoration videos in the past.
There's just something about taking an old piece of junk that would normally be heading to the shredder and making it look and operate like it's brand new that really intrigues me. 
Well, today I'm featuring another restoration video that you might find rather intriguing as well.
This one shows the complete restoration of a rusty old vintage motorcycle that looks more like a bicycle than a motorbike.
As you'll see, the skill these folks have is beyond mind-boggling.
Watch, and enjoy…
Note: You can watch this video at full screen by clicking the little "square" icon in the lower-right corner of the video after it begins playing.