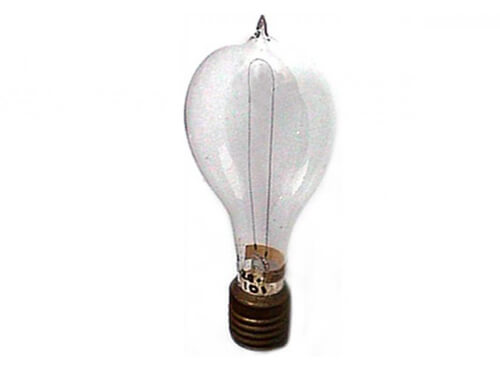 "I have not failed. I've just found 10,000 ways that won't work."
             -–Thomas A. Edison
---
Do you tend to get frustrated and give up when you try something new and end up failing miserably at it?
If so, you're certainly not alone. Most everyone fails at something on occasion, and I've probably failed at more endeavors than most people will ever try.
Like it or not, failure is just a part of life for us human beings. 
But guess what? Failures can actually be positive things for those who are smart enough to learn from them.
Although Thomas Edison was arguably the most successful inventor of all time, his laboratory at Menlo Park, New Jersey was littered with numerous prototypes of the light bulb that failed before he finally came up with the working incandescent bulb that would quite literally change the world.
Edison failed time and time again after trying every little tweak he could think of until the stars finally fell into alignment and his final version of the bulb worked as intended.
Did each of those failures disappoint him?
I'm sure they did. He was human, after all.
But every failed tweak gave him a little insight into two things:
1 – What doesn't work.
2 – What might work next time.
The key to Edison's success was his burning desire to succeed. Failure to achieve his overall goal (to invent a light bulb that would actually last long enough to be of practical use) was never even a possibility in his mind.
The many small failures he experienced over the course of his incandescent light bulb project weren't really failures at all. They were learning experiences.
Each of those failures built upon the ones that came before it to ultimately create the massive bank of knowledge he would need in order to find success in the end.
Of course I didn't tell you all of the above so you can go invent your own incandescent light bulb. That has already been invented – and largely replaced with more advanced technology.
But what you can do is follow Edison's lead in other areas of your life.
Every decision you make will either turn out to be a good decision or a bad one.
Every task you undertake will either end in success or failure.
The thing is, failure doesn't have to be the end of the road. And truth be told, neither does success.
It's how we deal with both that will determine the shape of our future.
To finish up, here's a very short, but intriguing video about the life and many successes of Thomas A. Edison. He really was a remarkable man.
Note: You can watch this video at full screen by clicking the little "square" icon in the lower-right corner of the video after it begins playing.