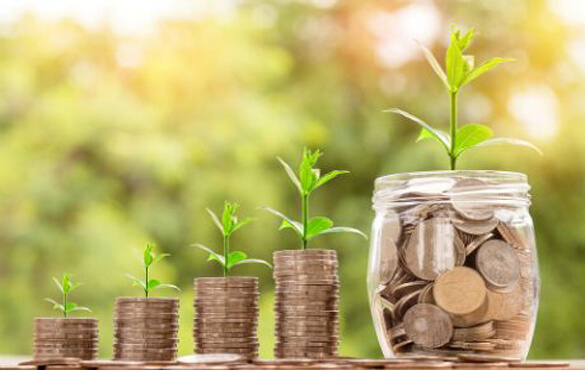 If you're one of the millions of Americans making mortgage payments every month you probably dread having to write out that big check every time the next one comes due.
And if you're a typical borrower with a thirty year mortgage, you probably know you'll be writing out a grand total of 360 of those large checks.
What's more, you probably know you'll likely end up paying about as much in interest over the course of the loan as you borrowed in the first place! 
If you're unsure what I mean, here's an example courtesy of Bankrate.com:
Let's say you purchase a home for $120,000 and you take out a 30 year mortgage for the entire amount at 4.5% interest.
Under those terms your monthly principal and interest payment would be $608.02.
If you were to pay just the $608.02 every month you'd end up making all 360 payments.
After the last payment is made you would have paid a total of $98,888 in interest. While that isn't exactly double what you paid for the house, it isn't all that far off!
But now let's say you decide to add an extra $100 per month to your payments and apply the extra amount to the outstanding principle balance. This is where you would stand after making the last payment:
1 – Your 30 year mortgage would have been paid off in 22 and a half years instead of 30.
2 – The total amount of interest you paid would be $70,944 instead of $98,888.
That's a savings of $27,944 – literally enough to buy a new car!
Of course the above assumes you actually have an extra $100 each month that you can use to pay down the outstanding principle balance of your mortgage.
But what if you simply don't have that much extra cash left at the end of the month? Well, you can add whatever amount you can!
While paying a lesser extra amount wouldn't save you as much as paying an extra $100 would, it would still save you a nice chuck of cash.
For example, if you could only afford to pay an extra $25 per month you would still cut the "length" of your mortgage down from 30 years to 27 years and 8 months.
Even more important, you would still end up saving a total of $9,024 in interest. That's enough to pay for a really nice extended vacation!
But what if you simply cannot afford to pay any extra amount along with your monthly mortgage payment?
Well, another possibility is making the minimum payment of $608.02 every month as originally planned, but making an extra (13th) payment at some point during every year of the mortgage.
Some people find it easier to come up with an extra payment once a year than to pay an extra amount every month.
For example, your employer might pay out a nice employee bonus once a year. Or perhaps you always receive a hefty tax refund every year.
Regardless of where it actually comes from, instead of spending that extra cash you could always use all or part of it to make that 13th mortgage payment. And if you did, here's what would happen:
1 – Your 30 year mortgage would be paid off in 25 years and 9 months.
2 – You would save $16,018 in interest – enough to buy a really nice used car or take your entire family on an expensive cruise.
As you can see, when it comes to making your mortgage payments, adding just a little extra can result in big savings over the life of the mortgage!
Pretty cool, right?
Now that I've said all of the above, let me say this…
Don't start paying extra on your mortgage until AFTER you have saved up an emergency fund sufficient to get you through at least several months with no income due to the loss of your job. Just sayin'.
And one more thing…
Make absolutely sure your bank or mortgage company knows you want the extra payment amount applied to the principle balance of your mortgage, NOT the next scheduled payment!
Bonus tip: Want a more in-depth explanation of how mortgage principle pre-payment works?
If so, watch the short video below from personal finance expert Dave Ramsey.
Note: As always, you can watch the video at full screen by clicking the "square" icon in the lower right-hand corner of the video.