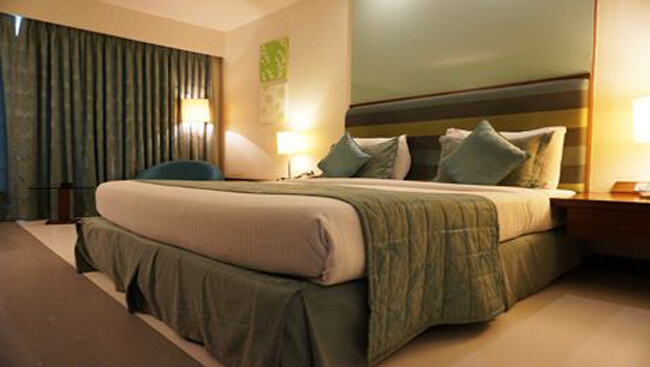 If you watch any TV at all you've surely seen all those cheesy commercials for hotel booking sites.
It seems like every other ad these days is for Trivago, Hotels.com, TripAdvisor or one of the dozens of other booking sites that are ferociously competing for your business.
Well, there's a simple truth that all those booking sites don't want you to know…
You can often save money by booking your room directly with your preferred hotel instead of through a booking site!
Yes, booking sites can make your hotel search a little more convenient, especially if you're planning to travel to an unfamiliar destination.
But that convenience comes at a price.
When you use a booking site to reserve a hotel room the hotel has to to pay a commission on the booking.
And some or all of that commission is paid for by you in the form of a higher rate on your room.
There are other advantages to booking directly with the hotel as well:
1 – The rep you speak with on the phone can tell you about any special price breaks or promotions the hotel might be running at the moment that the booking site might not be aware of.
2 – If you're booking a room that you'll be needing within the next day or so you might be offered a deep discount if the hotel has a lot of rooms that haven't already been reserved for that night. This works especially well if you mention up front that you're shopping around for the best price on a room.
3 – It's usually easier to get free upgrades when you book directly.
4 – It's often easier to receive a refund if you have to cancel your stay if you don't have to deal with a booking site.
If you're familiar with the city you're planning to visit you probably already know which hotel you want to stay in.
But even if that's the case, you should always check with a booking site first. Note that I said check with the booking site, not book the room!
Here's what I recommend you do:
1 – Find the best price you can find on one of the major booking sites for the type of room you want and write that price down.
2 – Call that hotel directly and ask for the best rate possible on that same type of room.
If the price they quote you on the phone is lower than the price you received from the booking site, accept it and book the room right then and there.
If the hotel's quote is higher than the price you received from the booking site, ask the person on the phone if they will match it.
They almost certainly will, and they might even throw in a free upgrade as an extra incentive for you to book directly with the hotel.
Bottom line: Most hotels would greatly prefer to have you book your room directly with them instead of going through a booking site.
Take advantage of that fact every time you go to book a hotel room and you'll probably save a bundle of cash over time.
And finally, here's a fantastic short video that offers several tips for getting the most out of your hotel stay. Check it out!
Note: As always, you can watch the video at full screen by clicking the "square" icon that will pop up in the lower-right corner of the video after it begins playing.