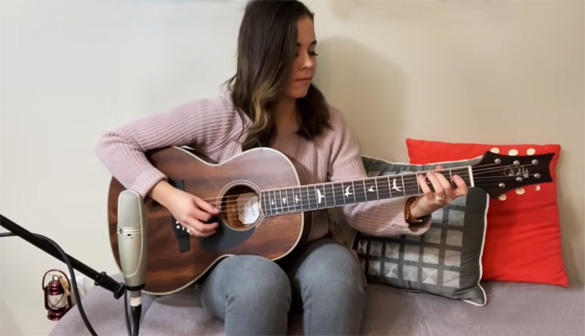 If you're a fan of Bluegrass music you're no doubt familiar with Sierra Hull, a supremely talented musician who began wowing audiences at a very young age as a musical child prodigy.
Although Sierra is famous for her mastery of the mandolin, like most other Bluegrass "pickers" she actually plays multiple instruments.
And as you'll see in a moment, she plays them extremely well. 
Virtually every musician who has ever picked up a guitar enjoys playing the timeless Carter Family standard "Wildwood Flower, and Sierra is no exception.
If you enjoy this song as much as I do you'll probably love Sierra Hull's rendition, as presented here.
Watch, and enjoy…
Note: You can watch this video at full screen by clicking the little "square" icon in the lower-right corner of the video after it begins playing.