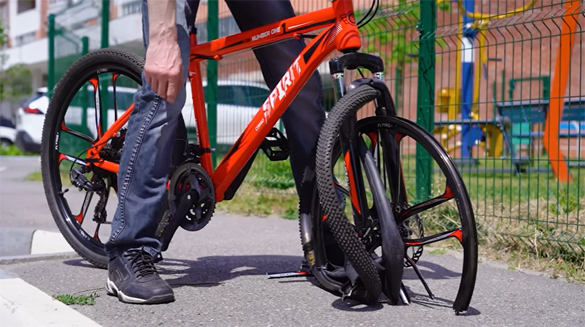 Tinkerers are always making modifications to their cars, tractors and even riding lawnmowers, and I love watching those folks show off their ideas via video.
And just when I think I've seen it all, along comes something totally different…
The guy featured in today's video decided to put his high school geometry to good use in order to come up with, well…this. 
And guess what? It works!
Watch the short video below to see this odd-looking contraption in action.
Note: You can watch this video at full screen by clicking the little "square" icon in the lower-right corner of the video after it begins playing.
Now that's something you don't see every day!
Now what on earth would you call this thing? It's no longer a bicycle, but it isn't exactly a tricycle either.
I'd love to hear YOUR name for this contraption…