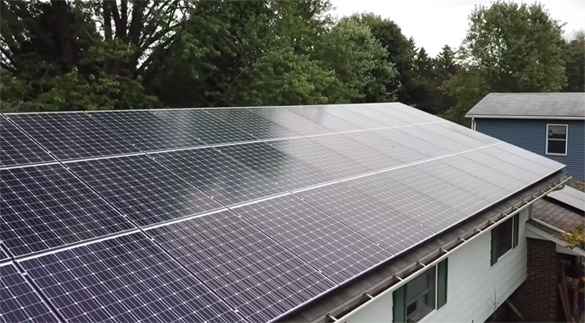 If you've ever dreamed about installing solar panels on your home and ditching your electric bill, you probably asked yourself a few questions…
"Will the benefits of installing a solar power system outweigh the costs?"
"Can I really cut my electric bill to zero switching to solar?"
"Is this something I can do myself or will I need to hire a pro to install it for me?"
"Will I be happy with the decision to go solar in the long run?"
Truth be told, the answers to each of these questions will vary from person to person, depending on several important factors and considerations.
To help you correctly answer these questions for yourself, the man in this video will walk you through how the process went for him, starting with "Will it be worth it?" and ending with his overall level of satisfaction with the results.
Watch, learn and enjoy.
Note: You can watch this video at full screen by clicking the little "square" icon in the lower-right corner of the video after it begins playing.
Now that you've seen how this man made his dream of having a zero electric bill come true, would it work for you?
Maybe yes, maybe no. At least now you know how to come up with the answers to the important questions you might have been asking.