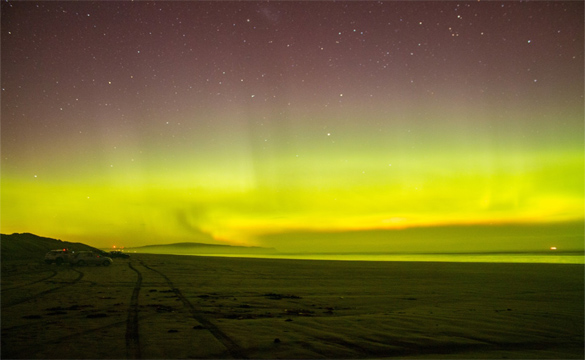 Those of us who live in the Northern Hemisphere are quite aware of the awesome aurora borealis, the amazing "Northern Lights" that paint the night skies of our planet's far northern regions.
But truth be told, the night-time shows displayed in the skies above our far southern neighbors are just as spectacular. 
The fantastic short time-lapse video below showcases the beauty of the aurora australis (aka Southern Lights) in the sky above the Australian island of Tasmania.
Watch, and enjoy…
Note: As always, you can watch this video at full screen by clicking the little "square" icon in the lower-right corner of the video after it begins playing.
There are few sights on planet Earth as mesmerizing as the aurora, and that's true regardless of which hemisphere you happen to inhabit.