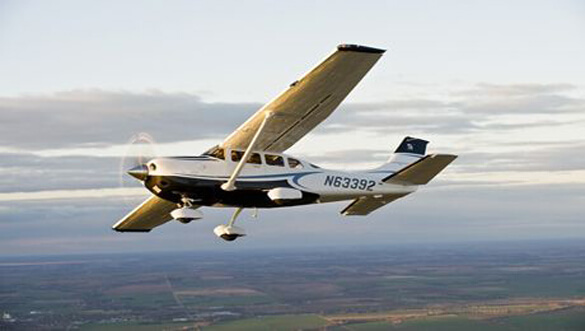 Question from Jane:  Last night on the news they reported that two small planes had crashed into each other as they were approaching our local airport.
One of the planes managed to land safely but the pilot of the other plane was violently ejected from his plane by the force of the crash.
He fell about 2,000 feet without his parachute ever opening. Sadly, he didn't survive.
That got my husband to wondering if anyone has ever survived a fall from such great heights without using a parachute, and now I'm wondering the same thing.
Do you know if such a thing has ever happened? 
It seems like it should be impossible to survive a fall from 2,000 feet up without a parachute.
Rick's answer: This is a great question, Jane. And you'll probably be quite surprised by the answer.
While the odds of a person surviving such a fall are mighty slim, it has indeed happened – and not just once.
There have actually been several dozen very lucky individuals who survived after falling from heights that far exceeded 2,000 feet!
A perfect example is Vesna Vulovic, a Serbian woman who was working as flight attendant aboard a Yugoslav Airlines flight on a fateful January day in 1972.
A bomb went off aboard Vulovic's plane, blowing it apart in mid-air at 33,000 feet.
Bit's and pieces of the plane fell back to earth and the debris ended up being scattered over a hugely wide area.
Luckily for Vulovic, she fell to the ground along with a small piece of the plane's tail section that ultimately landed in a heavily wooded area that was blanketed by snow.
The thick canopy of tree branches and the deep snow worked in tandem to partially cushion their impact.
Thanks to those lucky circumstances (given the drastic situation), Vulovic survived her 33,000 free fall and lived for another 44 years!
Bottom line: Although it rarely happens, it really is possible to survive a fall from a great altitude without the aid of a parachute.
As mentioned earlier, Vesna Vulovic wasn't the only person to survive such an incredible fall.
Here's an interesting article that discusses several other lucky free-fall survivors that defied the odds and lived to tell about it.
And finally, we'll wrap things up with a fantastic short video that explains 10 things you can do to increase your odds of surviving a plane crash.
Note: As always, you can watch the video at full screen by clicking the "square" icon that will pop up in the lower-right corner of the video after it begins playing.