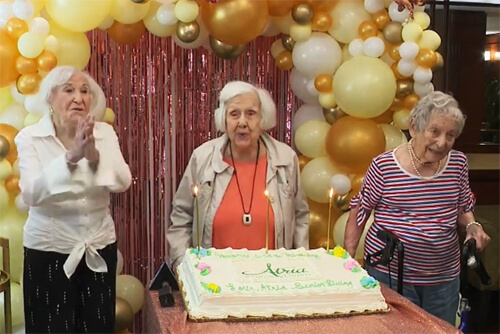 Millions of fans fell in love with the four "senior" house-mates on the hit TV show "The Golden Girls" while watching the very first episode.
Well here's a little secret for you…
There are actually countless groups of real-life "Golden Girls" living in virtually every country in the world.
June 2021 happens to be the month when three best friends who live together in New York City turn 100 – all in the same week!
The short video below features these amazing ladies enjoying a shared birthday party with their family and friends in attendance.