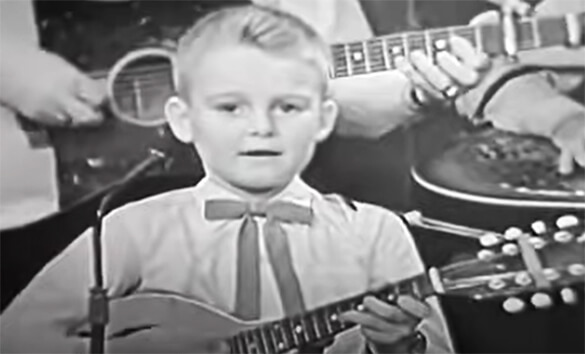 Ricky Skaggs is best known a successful Country music performer, but like many Country greats he actually got his start in the Bluegrass genre.
And like most of those Bluegrass-turned-Country stars, he first began making great music at a very young age.
I was checking out some videos on YouTube last night and stumbled across this gem featuring a 7 year old Ricky showing off his musical chops with none other than Bluegrass legends Lester Flatt and Earl Scruggs.