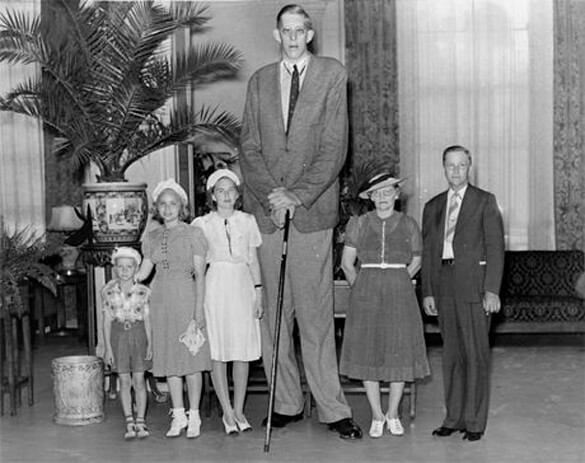 Chances are you're familiar with several stories about giants, including the biblical Goliath who the young lad David slew with a single stone hurled from his trusty slingshot.
According to his description in 1 Samuel 17, Goliath's incredible height was "six cubits and a span". That equates to a mind-boggling 9 feet and 9 inches.
I know, it's hard to imagine a human being ever managing to grow to a height of 9 feet. After all, even the tallest NBA players are over a foot shorter than that.
But truth be told, on extremely rare occasions humans do grow to about that height.  [Read more…]