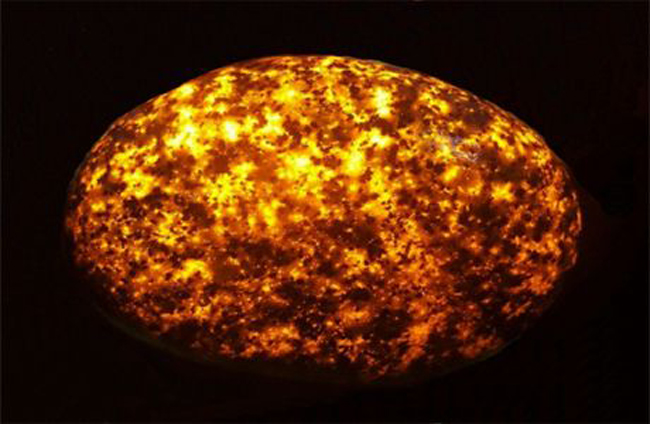 Have you ever heard of Yooperlite rocks?
Well, no one else had either prior to one dark night in May 2017.
That's the night a local rock collector named Erik Rintamaki saw the very first (to be discovered) Yooperlite lying among all the other rocks on a rocky Lake Superior beach in upper Michigan.
This particular rock stood out from all the rest because it was literally glowing in the dark under the glare of his ultraviolet flashlight.