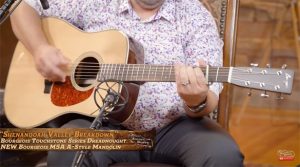 It's no secret that the world of Bluegrass music is home to many of the world's best musicians.
And if you've been following me on social media and via this blog for any length of time you know that I really enjoy fantastic Bluegrass instrumentals.
Well, today's video features John and Jeremy from Acoustic Shoppe in Springfield, Missouri performing a fantastic instrumental rendition of "Shenandoah Valley Breakdown".