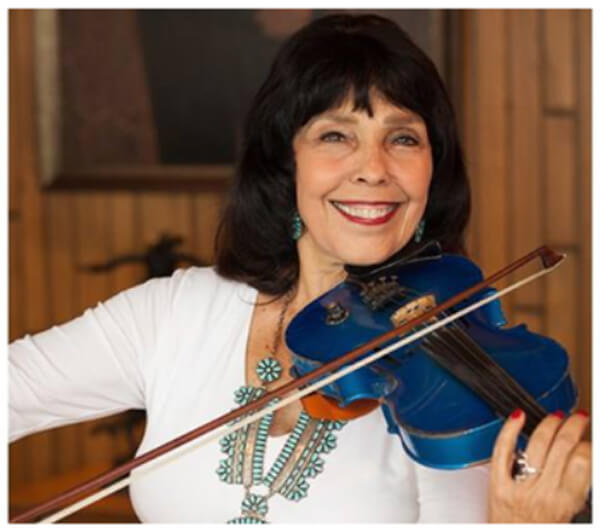 Do you happen to enjoy classic country music?
If so, you're surely familiar with Jana Jae, the award-winning musician whose superb mastery of the fiddle prompted country music icon Buck Owens to invite her to join his band as the very first female Buckaroo.
Jana performed with Buck and many other top-tier singers and musicians over the years, most notably as a member of the cast of the ultra-popular Country music variety show Hee-Haw.
Never one to sit idle while the world passes her by, Jana is still hard at work playing her iconic blue fiddle in concerts both here in the U.S. and all around the world.
And when time permits she also loves teaching and mentoring aspiring musicians of all ages.
I recently had the opportunity to talk with Jana about her long and successful career and her abounding love of music.
Here are ten questions and answers with Jana Jae…