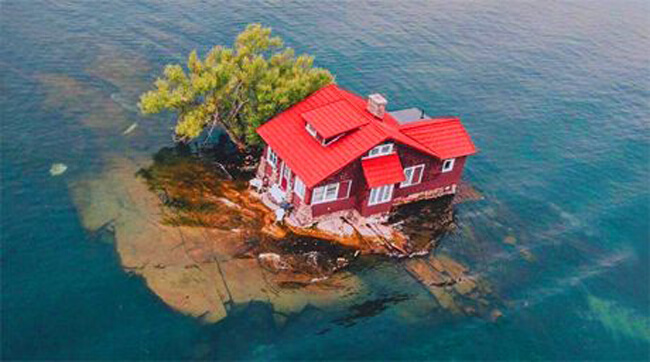 The world's smallest inhabited island is located in New York State, but it's just a very short distance from the Canadian border.
This tiny island is basically just a rock sticking up out the St. Lawrence River between New York and Ontario.
According to Wikipedia (and multiple other sources), this tiny 3,300 square foot island has just enough room for a small cottage, one tree and a pair of deck chairs!