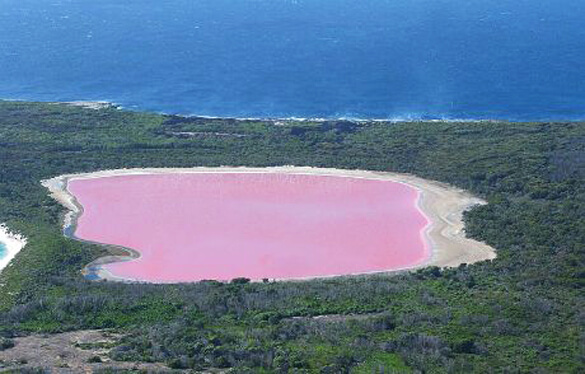 Our world certainly is a fascinating place.
Virtually every country on the planet has geological features that are stunningly beautiful and/or marvelously intriguing, and Australia seems to have more than its fair share of both.
A perfect case in point is Lake Hillier, a relatively small but incredibly intriguing lake on Middle Island (the largest of the islands that make up the Recherche Archipelago just off the southern coast of Western Australia).