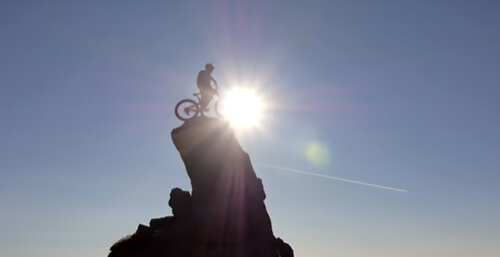 I have always been inspired by those rare individuals who have the talent, drive and intestinal fortitude required to take a common skill to an incredibly high level.
If there's one thing we can say about Scottish bicyclist Danny MacAskill it's that he certainly has plenty of courage, skill and "guts".
Check out this awesome short video that showcases Danny's amazing mastery of the bike as he methodically conquers the gorgeous, but rugged terrain of Scotland's Isle of Skye.