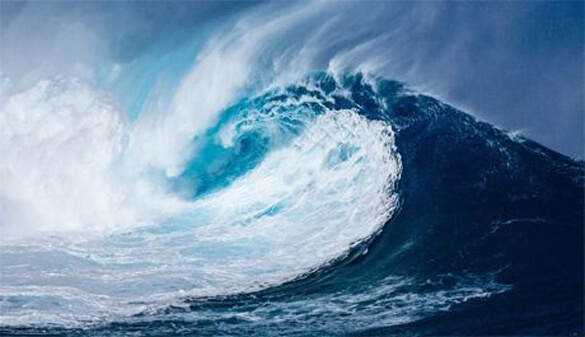 As you probably know, avid surfers are known for always being on the lookout for the tallest waves they can find.
Many surfers who are truly serious about the sport literally travel the world visiting the locations that are known for having the tallest waves on the planet.
Well, back in 1958 there was a wave that only a surfer with a literal death wish would have attempted to "ride" if he/she had somehow been given the opportunity.
On July 9 of that year an earthquake along the Fairweather Fault in the Alaska Panhandle caused a massive rockslide that triggered a tsunami wave in Lituya Bay that reached a mind-boggling height of 1,720 feet.
Yes, you read that right – 1,720 feet!
Can you imagine being a surfer and seeing a wave that's almost 1/3 of a mile high coming right at you?
"Hang 10" would quickly become "Hang on for dear life!"
Given the long geological history of our planet it's entirely possible that there have been higher waves created by tsunamis and other forces at various times.
However, that incredibly tall Alaskan behemoth is the tallest wave ever confirmed by humans in the era of recorded history.
Fascinating stuff, don't you agree?
To finish up, here's a fantastic short video discussing the five tallest waves ever recorded. Enjoy!
Note: As always, you can watch the video at full screen by clicking the "square" icon that will pop up in the lower-right corner of the video after it begins playing.