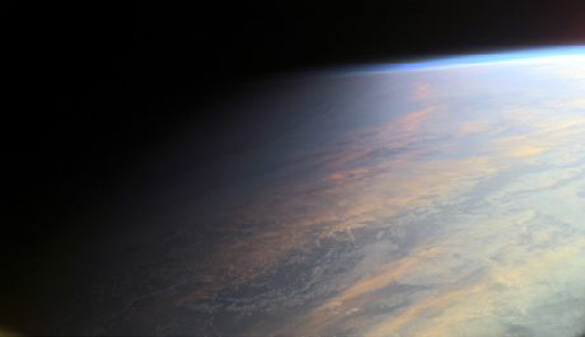 As the earth spins on its axis, half of the planet's surface is always facing the sun (day) while the other half is dark (night).
This line where day and night meet is called the terminator, and it's quite interesting indeed.
Since the earth is constantly spinning, the terminator is constantly "moving" across the planet from east to west as sunlight first strikes, and eventually leaves the spinning earth.
As you can see in the photo above, the "line" where day meets night isn't really a well-defined "line" at all.
The transition from day into night (twilight) and night into day (dawn) are gradual processes that take several minutes to complete – and that's a very good thing.
After all, can you imagine being outdoors when all of a sudden the daylight gives way to complete darkness as if someone had just flipped off a switch? The result would be utter chaos.
Now, remember what I said above about the transition from day into night and from night into day being a gradual process?
Well, it's indeed gradual when you're on the ground watching the transition take place. But that doesn't mean the terminator moves slowly.
Truth be told, at the equator the terminator moves across the ground at a blazing 1,000 miles per hour!
Want to witness the terminator from the perspective of a U-2 reconnaissance airplane pilot? Just check out the short, but incredible video below.
Note: As always, you can watch the video at full screen by clicking the "square" icon in the lower right-hand corner of the video.
I hope you enjoyed that as much as I did!