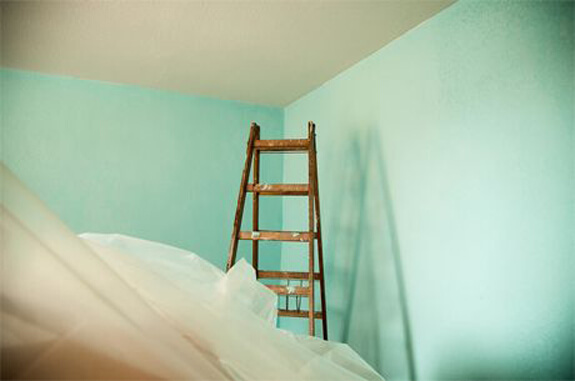 HGTV is one of the most popular networks on cable TV, and I'll admit that I enjoy watching some of their shows on occasion.
After watching my favorite HGTV shows for a while I've arrived at the following 9 conclusions:
1 – Any time a house needs to be renovated, the first thing that absolutely MUST be done is to remove a wall. No exceptions.
After three or four rounds of renovations the house will ultimately look like a miniature "big box store" inside.
2 – Unless you're shopping for a house in either Texas or Mississippi you'd better have at least half a million bucks to spend on it.
Anything less and you'll end up living in a 1980s era RV.
3 – Every home MUST have at least one bathroom for every bedroom, even if it has half a dozen of them.
And if you really want to live upscale, it's important to find a house with an extra bathroom in the garage (just for those rare emergency situations).
4 – If a kitchen or bathroom dates back to an era prior to the last winter solstice you simply MUST gut that woefully out-of-date sucker and reinstall all new fixtures and appliances.
And whatever you do, don't forget to install a new modern-looking back-splash, preferably made of those really small tiles that look somewhat like the ones used with a Scrabble game.
5 – If the back yard of the house you're looking at is larger than an SUV you should brag to the realtor about how huge it is.
But if it has a tree or two you should instantly demand that the realtor show you a different house because you have no interest in maintaining your own private jungle!
6 – Every house needs a fireplace. That's a given.
If the house you're looking at already has a fireplace, that out-dated sucker will obviously need to be replaced (another given).
7 – Any home you buy simply MUST be immediately renovated, even if it's newer than the facial hair on a barely adolescent male.
After all, no one wants to live in a dated home, right? So why not nip that right in the bud by doing the first reno before the paint has even finished drying?
You know the old saying… "Satisfaction delayed is satisfaction denied!"
8 – All home buyers have an extra quarter of a million bucks laying around to use to pay for all those mandatory renovations.
9 – And now, one final MUST: If all the renovations the buyer wants to make don't use up their entire "reno budget", that simply means it's time to come up with another reno to add to the list.
I mean, why leave that unused cash just wasting away in the bank when it could be used to pay for an extra renovation that you don't really need or want?
Well, there you have it. Those are my takeaways after watching HGTV for a while. Enjoy!
To finish up, here's a short video that explains how to redecorate your living room for a mere 500 bucks, courtesy of – you guessed it – HGTV!
Note: As always, you can watch the video at full screen by clicking the "square" icon in the lower-right corner of the video after it begins playing.