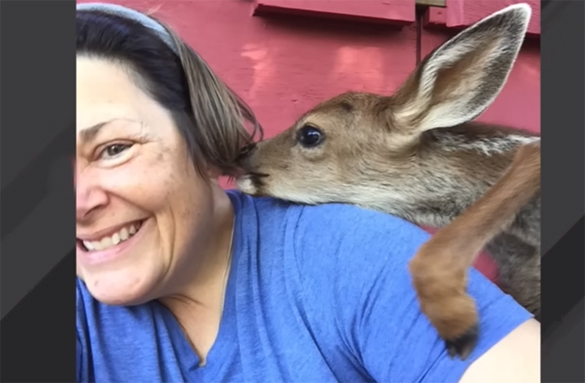 If you're an animal lover you're probably quite fond of our deer friends.
I grew up in a rural area where deer were abundant, and it was fairly common to see one of them become semi-domesticated to the point where it trusted humans – at least up to a point.
Today's short video features Thor, an abandoned young buck that grew very close to the lady who cared for him when he was too young to care for himself. 
Thor's adopted mother was determined to keep as "wild" as possible, and for the most part she succeeded. But still, be was one of the family.
This is one of those "feel good" animal stories that I enjoy hearing about on occasion. I hope you enjoy it as well.
Note: You can watch this video at full screen by clicking the little "square" icon in the lower-right corner of the video after it begins playing.
Was that cute or what?
Like I said, I love stories like this. I hope you do as well.