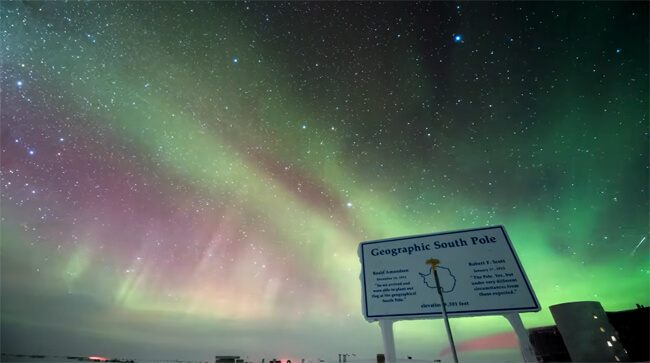 We humans are blessed to live on an incredibly beautiful planet, and few sights in nature can compare with the night sky over the Earth's north and south poles.
The short time-lapse video below featuring the night sky over the South Pole really drives home just how beautiful the frigid nights at the poles can be.
You'll see some truly amazing shots of the Milky Way galaxy plus plenty of colorful dancing aurora australis – AKA the Southern Lights.
Watch, and enjoy…
As always, you can watch this video at full screen. Simply click the "square" icon in the lower-right corner of the video after it begins playing.