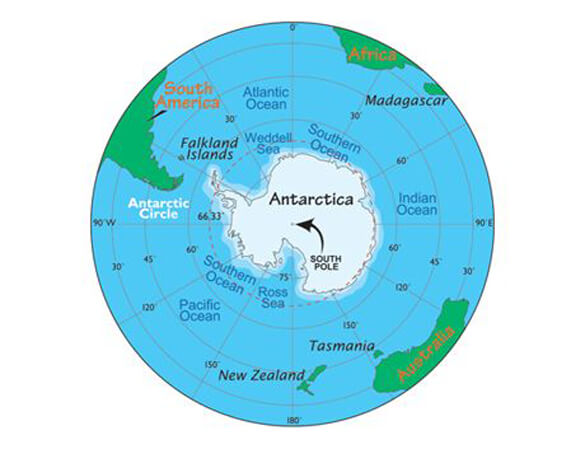 As you probably know, all of our planet's longitudinal lines (also known as meridians) converge at the geographic South Pole.
For that reason, the South Pole doesn't have an officially designated Time Zone.
However, there is indeed a specific Time Zone in use there…
Since visitors to Amundsen-Scott station (which literally sits on the South Pole) usually arrive there after departing New Zealand, that particular station officially observes New Zealand Standard Time (NZST).
And as you might expect, New Zealand Daylight Time (NZDT) is observed there when Daylight Savings Time is in effect.
To answer the second part of your question, even though the continent of Antarctica is crossed by all 24 of the world's longitudinal lines, none of the world's Time Zones are officially recognized there.
Instead, the handful of research stations located on the continent recognize the official Time Zone of either the country that operates or supplies them or the Time Zone of a country that's nearby.
That means two Antarctic research stations that are located just a short physical distance away from one another might happen to observe Time Zones that are literally half a world apart!
To finish up, here's a short, but absolutely fascinating time-lapse video of the night sky as filmed from the South Pole, complete with lots of footage of "dancing" Southern Lights (aka aurora australis). Check it out!
Note: As always, you can watch the video at full screen by clicking the "square" icon that will pop up in the lower-right corner of the video after it begins playing.
Source:
TimeAndDate.com