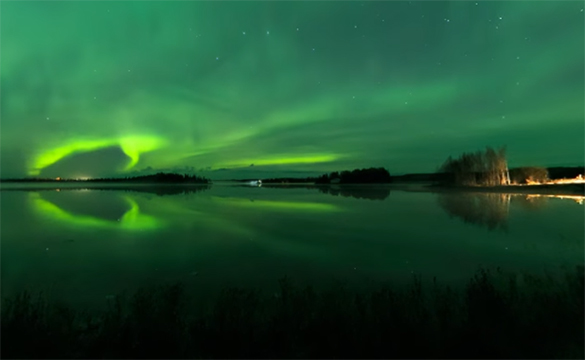 The Northern Lights (aka aurora borealis) create some of the most incredible light shows ever witnessed on planet Earth.
But as amazing as they are, the aurora are even more spectacular when they're colorful lights are reflecting off a body of water.
This short timelapse video shows the Northern Lights dancing in the sky above Alaska's Kashwitna Lake and reflecting off the waters' surface. 
I hope you enjoy this one as much as I did.
Ready? Here we go…
Note: You can watch this video at full screen by clicking the little "square" icon in the lower-right corner of the video after it begins playing.