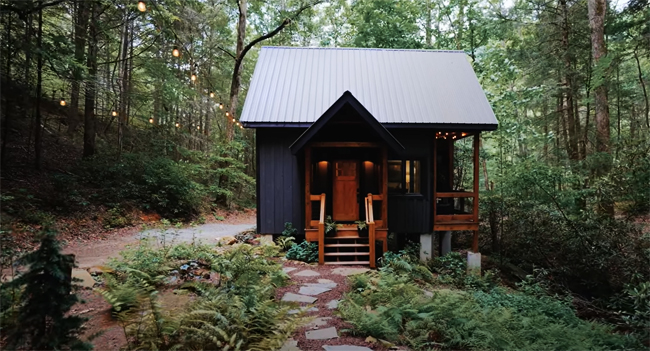 I've featured several tiny houses on this blog in the recent past, but the one I'm sharing today is really something special.
This one is actually an Airbnb that's tucked away in the far reaches of the Georgia woodlands.
In addition to the amazing tiny cabin itself, the property is also home to some beautiful hiking trails and a rushing creek.
It's also just a short hike away from a picturesque waterfall.
And guess what? You won't have to buy this place to enjoy it. Like I said above, it's actually an Airbnb that you can rent for a night (or longer).
Most folks think of hot, sandy beaches and palm trees when the word vacation comes to mind, but if you're of a different mind-set this could well turn out to be your dream vacation.
Check out the short video below that shows exactly what this awesome place has to offer.
Note: You can watch this video at full screen by clicking the little "square" icon in the lower-right corner of the video after it begins playing.