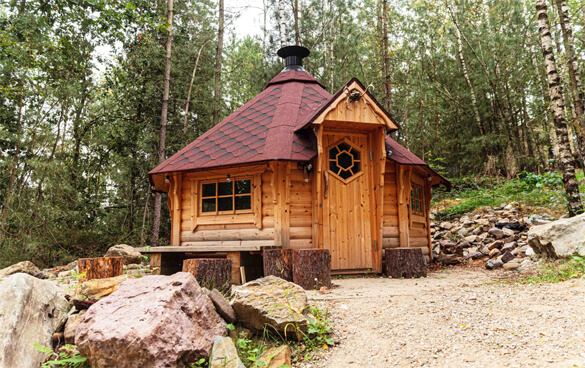 Tiny houses are quite popular these days thanks to their relative affordability and lower maintenance costs.
Some folks are attracted to tiny homes as a means of maximizing their retirement incomes.
Others simply desire the simple lifestyle that comes from not buying (and therefore not storing) a lot of "stuff".
Most tiny houses end up in places where the owners can have lots of privacy and individual freedom, but others are located in actual tiny house communities, surrounded by dozens of other tiny homes that are inhabited by like-minded owners and renters. 
If you're intrigued by the concept of living in a tiny house, the short video below offers a glimpse into what it's like to live in a tiny home community.
The community featured in this video happens to be in North Carolina, but they are currently springing up all across the U.S.
I now invite you to watch, and enjoy…
Note: You can watch the video at full screen. Just click on the little "square" icon in the lower-right corner of the video after it begins playing.