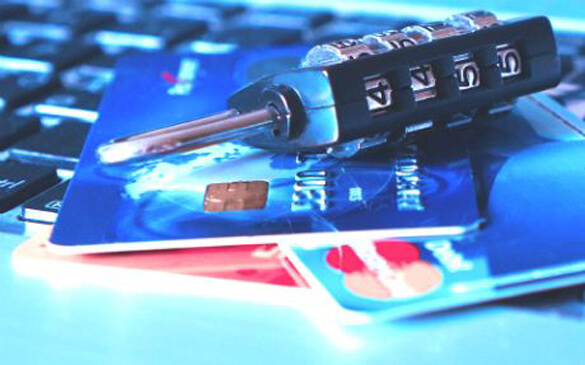 Note: The links in this post are affiliate links.
As you probably know, identity theft is one of the most common "white collar" crimes being perpetrated these days.
Legions of crooks are using the Internet to steal the personal and financial information of unsuspecting individuals, then using that info to get credit cards and apply for loans in the victims' names.
They then quickly max out the fraudulent credit cards or spend the borrowed money before slinking back into the woodwork, leaving the victim's to suffer the financial losses and clean up the mess left in the fraud's wake.
While the Internet has made things much easier for the crooks, many of them are also still using the old-school method of stealing sensitive documents containing your information.
Bank account and credit card statements, expired insurance policies, old tax returns and other no-longer-needed financial documents are often just thrown in the trash where they can be found by any crook who knows where and when to look.
Luckily, it's pretty easy to prevent your personal information and sensitive documents from falling into the wrong hands. Here are a few tips:

1 – Secure your sensitive documents
Never leave documents containing your sensitive information just laying around your house.
If a thief breaks into your home, the first thing he'll look for are your expensive gadgets like laptops, iPads and similar items.
Next, he'll probably raid your medicine cabinet looking for pills that can be sold on the street for a quick buck.
The last thing he'll do is quickly rifle through any papers he happens to see laying around, hoping to find a bank statement, tax return or some other document containing the info he can use to steal your identity.
This is why it's a good idea to store all of your sensitive documents in a fireproof lock box and keep it hidden in a location where a thief likely wouldn't think (or take the time) to look.
Most burglars like to get in and out in a hurry and they'll rarely take the time to go searching your house from top to bottom looking for your hidden items. They'll usually just grab the low-hanging fruit and run.

2 – Secure your online accounts
Always log out of your online accounts on any devices that will remain in your home every time you leave to go to work, to school or even just to the grocery store. And put a power-on password or PIN on all of your devices!
If someone breaks into your home while you're gone and steals a computer, tablet or phone, they'll be able to access any online accounts that device is currently logged into, especially if the device boots right up to a usable state without requiring a password.
Of course this applies to all types of accounts, but you especially need to make sure you always log out of your financial accounts and any online shopping accounts that have your credit or debit card information stored.

3 – Secure your web browser(s)
Never allow your web browser(s) to store the passwords for your online accounts.
After all, it does little good to log out of an account if your browser is going to just fill in the password for a crook after he steals your device and tries to log back in!

4 – Properly dispose of old sensitive documents
Never just throw away your old bank statements, credit card statements, tax returns or any other documents that contain information that a crook can use to assume your identity.
If you have a fireplace you can burn those documents instead of throwing them in the trash.
If you simply must throw your old documents away you should first obscure any sensitive information and then physically destroy the papers themselves before throwing away the fragments.
You can use a sharpie marker to obscure any financial info along with your name, address and phone number.
Alternatively you can use a very inexpensive, yet extremely effective Identity Theft Protection Stamp.
After you've finished obscuring all the sensitive info on the unwanted papers, you can then physically destroy them with a paper shredder.

5 – Use discretion when dealing with your financial accounts
Always be discreet about the financial accounts you own and/or how much money you have stashed away in them.
As with most other crimes, identity theft is a crime of opportunity.
Keeping the details of your financial life to yourself as much as you possibly can will help you avoid giving crooks an incentive to try breaking into your home and/or financial accounts.

Bottom line: While there's never a guarantee that you won't fall victim to identity theft, the tips mentioned above can help ensure that your personal and financial information stays as safe as possible.
To finish up, check out this short video in which a convicted identity thief gives more pointers for securing your sensitive information straight from the horse's mouth.
Note: As always, you can watch this video at full screen. Simply click the little "square" icon in the lower-right corner of the video after it starts playing.