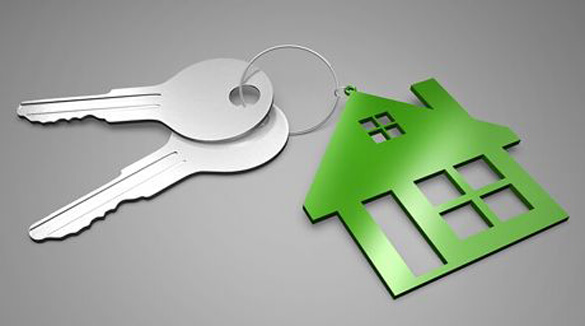 I've moved several times over the course of my lifetime, and I've learned a few things from those experiences.
As a result, there are always certain things I look for before I agree to sign a lease or purchase agreement on a new home.
While some of these things are fairly trivial, a few of them are absolute deal-breakers if they don't pan out.
With that in mind, here are seven things you really need to consider when choosing your next home:
Note: Some of these tips won't apply to you if you're retired and/or you don't have any kids living with you.
1 – Is the place you're considering located in a safe neighborhood?
Regardless of how cheap the rent is or how awesome the selling price is, if the property is located in a dangerous neighborhood it'll turn out to be anything but a bargain.
And trust me, based on personal experience I can tell you that bad neighborhoods rarely, if ever turn into good neighborhoods. They just don't.
I won't presume to tell you what a bad neighborhood looks like, but you'll almost always recognize one when you see it.
2 – Is there a store within a five or ten minute drive?
If you're like me you like to plan ahead and do your shopping at convenient times.
However, there will always be times when you really need to buy something in a hurry.
What those "need in a hurry" things are vary from person to person, but we all have them.
3 – If you have school-age children, is the place you're looking at fairly close to the school(s) they would attend?
I know that some kids still ride the school buses, but fewer of them seem to be riding them every year.
If you even think you might be dropping your children off at school or picking them up on a regular basis, choosing a home that's somewhat near their schools will save you a lot of time and money over the course of a school year.
4 – Is there a usable cellular signal inside the building?
Fewer than half of all Americans have a landline telephone these days. If you happen to be one of them, you'll definitely need to be able to use your cell phone when you need it.
Luckily, this is a very easy thing to check. Simply walk into every room in the house/apartment and see how many "bars" you have displayed on your phone's signal strength meter.
If it's summer time and you have three or more bars, that should easily suffice.
But if it's winter (when there are no leaves on the trees) and you have three bars or less, chances are you'll struggle to find a usable cellular signal come summer.
5 – Is high-speed Internet available at that address?
If you need a high-speed Internet connection for a computer, tablet or smart appliance, check to make sure you'll be able to sign up for one after you move in.
If you simply MUST have a broadband connection for connecting laptop, desktop computer, tablet or any other "smart" device to the Internet, you need to make sure there's at least one type of high-speed Internet available at that address BEFORE you agree to take the property.
And don't just take your potential landlord or the realtor's word for it, either.
Ask them which high speed Internet services are available in that area and then call those companies to verify that they actually do serve that address.
I was badly burned by this very situation once, and it'll never happen again!
And by the way, I realize that satellite Internet is available most everywhere.
But if you've never been stuck with having to use satellite Internet in the past you really need to think long and hard about using it at your new place.
Some people like their satellite Internet service, but the vast majority of the feedback I receive about it is pretty negative.
6 – Will you have to shovel a lot of snow come winter?
If the area you're moving to gets a lot of snow during the winter, think twice before taking a place with a long and/or steep driveway.
If you and your family are in a situation where staying home on snow days simply isn't an option, you'll likely find yourself shoveling a LOT of snow over the course of an average winter unless your driveway is relatively short and level.
7 – Can you hear a lot of noise while inside the house or apartment?
You really need to pay attention to the noise level while you're checking a place out, especially if it's an apartment.
Most people look at a new place during the day when most of the potential neighbors are likely to be either at work or at school.
That means if the place is noisy at that time it's likely to be even noisier in the evenings and at night after everyone gets home.
If you value your sleep, peace and tranquility you'll pay extra attention to this one!
8 – Yep, there's a bonus tip!…
Will you have a lot of steps to climb as you live your daily routine?
If you're retired and planning to live in your new home for the rest of your life, think twice (or even three times) before you purchase a home with a lot of stairs/steps.
This is especially important if you already have issues with mobility or if the bedroom(s) and/or bathroom(s) are on an upper floor.
Bottom line: There are many things that can make the difference between a happy home and a miserable one.
Ensuring that each of the above items meets your satisfaction BEFORE you agree to sign a lease or purchase agreement can save you a lot of heartache down the road.
Now that you know what to consider before agreeing to buy a house or rent an apartment, check out the short video below that offers 10 great tips for making the actual move go a lot smoother!
Note: As always, you can watch this video at full screen by clicking the little "square" icon in the lower-right corner of the video after it begins playing.