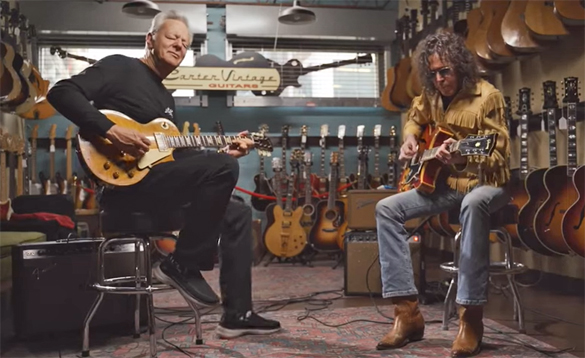 Tommy Emmanuel and Kenny Vaughn are widely considered to be among the best guitarists in the world, and seeing them perform individually is always a treat.
But today's video features these two guitar masters teaming up on a fantastic instrumental rendition of "Right or Wrong", a timeless 1920s-era standard that was made famous by Country Music legend George Strait. 
Any time one of these guys picks up a guitar you can count on a flawless performance, and this is no exception.
Watch, listen and enjoy…
Note: You can watch this video at full screen by clicking the little "square" icon in the lower-right corner of the video after it begins playing.