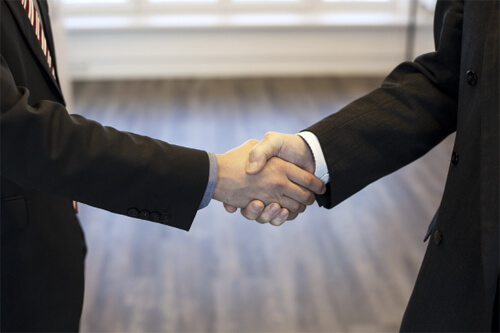 If you're old enough to remember President Ronald Reagan, you probably also remember his negotiations with the Soviets about  nuclear disarmament.
And you probably remember his frequent use of the term "Trust, but verify".
Many people believe Reagan himself coined that term, but it's actually an old Russian proverb that the former President used as leverage against the Soviet government itself.
I believe we would all be wise to apply that simple phrase to our own lives.
Let me tell you a personal story…
Back when I was a young, still "wet behind the ears" 2nd LT I was often told "Sergeants run the Army. Officers are just there to take the blame if something goes wrong."
And I must say, based on my own personal experiences and the experiences of others around me, there's a lot of truth to that.
Without outstanding NCOs (the "Sergeants" alluded to in the quote above), the Army would quickly come to a screeching halt.
Officers are there to set and enforce policy according to the desires, demands and orders of their superiors. It's the NCOs working under them that are responsible for getting what needs to be done, done.
And in the vast majority of cases this system works exceedingly well.
In the very rare instances when things didn't work out as planned the junior officers in charge didn't trust their NCOs (the "Sergeants") enough to allow them to complete whatever the mission was on their own after receiving the officers' guidance.
Instead, those officers personally got involved with the nuts-and-bolts of the operation and micro-managed everything to the fullest extent possible.
The thing is, no person in the Army knows a particular job better than the NCOs and soldiers who have been training for it and practicing for it throughout their entire Army careers.
As a platoon leader in the Army Signal Corps I was "in charge" of a thirty-odd soldier "Signal" platoon. And yes, if something went wrong, I received the blame for it even if I wasn't personally involved with whatever it was that went cross-ways.
And that's the way it should have been. I was in charge so the buck stopped with me.
But here's the thing…
Even the newest Privates and PFCs in my platoon knew a lot more about the specific pieces of equipment they were trained on (and continually trained with) than I ever would.
After all, setting up, operating and maintaining that piece of equipment was their job. It wasn't mine.
I instinctively knew better than to try to tell the members of my platoon how to do their jobs. My job was to let the platoon sergeant know what the mission was and then step back and let him do whatever was required to get that mission accomplished.
He, in turn, would relay the intent of the mission to the soldiers, who would then do their own individual jobs in support of the overall mission.
Now let me say this…
I didn't just relay the info about the mission to the platoon sergeant and then go relax in my office and wait for everything to happen.
Instead, I'd walk through the area once or twice a day and observe while occasionally asking the platoon sergeant how things were going, and if he needed anything.
The usual response was something like "Everything's cool, LT. Thanks for checking.".
In addition to their primary assignment, platoon leaders also have what are called "additional duties". My additional duty at that time was being the officer in charge (OIC) of the company motor pool.
Truth be told, I knew virtually nil about the tasks required to keep military vehicles up and running.
In contrast, I was lucky enough to have a Motor Sergeant who knew every vehicle in the fleet inside and out as well as how to effectively lead the soldiers working under him.
I knew I could trust him to get everything done that needed to be done when (and usually before) it had to be done.
My oversight of "my" motor pool consisted of me relaying "guidance from above" to the motor sergeant when required and then stopping in to check on things every two or three days.
And guess what? "My" motor pool ended up receiving an award for being the best run motor pool in the entire battalion.
I was quick to acknowledge that it was my Motor Sergeant and the amazing soldiers working under him that deserved all the credit.
However, I also knew that had things gone south it would have been me taking the blame, and rightly so.
In short, I knew my Motor Sergeant had the knowledge, leadership skills and dedication required to run the motor pool in an extremely efficient manner.
If I had tried to get involved with the day-to-day operations of "my" motor pool I seriously doubt if we would have received that award.
Here's the bottom line…
If you own a business, hire the best people you can find to work for you. Then after they are trained in their jobs, step back and let them do them.
Your job is to ensure the overall success of your business. The job of your employees is to do their jobs to the best of their abilities in order to make YOUR job as easy and successful as possible.
But never neglect the important task of verifying that things are running smoothly and going according to your plan.
Always trust, but verify.
To finish up, check out this very short video featuring the late Steve Jobs of Apple, who was indisputably one of the most successful entrepreneurs ever to start and run a company…