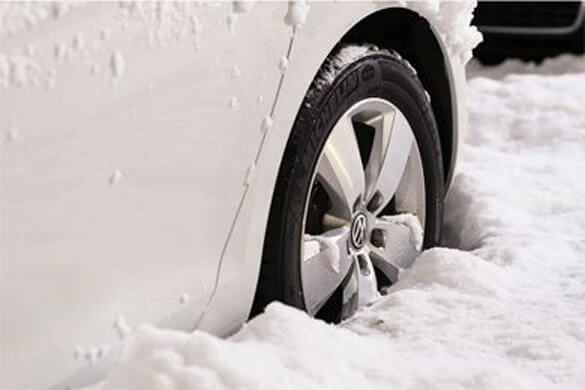 Do you live in an area that gets lots of snow during the winter?
If so, you probably do a lot of shoveling after every snowfall.
Several places have already received a lot of snow this year and that got me into the mood for watching a few snow videos on YouTube.
I noticed there were several videos showing folks using leaf blowers to remove snow from their sidewalks and driveways.
And guess what? It appears to work pretty well if the conditions are right.
After watching several of these videos I came to the following conclusions:
1 – The leaf blower method of snow removal works great if the snow is light and fluffy (my favorite kind).
2 – For the best results, blow the snow away BEFORE anyone walks or drives on the fresh snow and/or it begins to melt.
3 – The leaf blower method works better on sidewalks and steps than on a large driveway unless the snow is very dry and fluffy and a couple of inches (or less) deep.
4 – If the snow is wet and heavy and/or several inches deep you'll probably get much better results using either a snow shovel or an actual snow blower.
Bottom line: If you need to remove a shallow layer of light, fluffy snow, a leaf blower will take care of the job quickly. And even more important, it'll be a lot easier on your body than shoveling!
To finish up, here's a fantastic short video showing a leaf blower being used as a snow blower. Check it out!
Note: As always, you can watch the video at full screen by clicking the "square" icon that will pop up in the lower-right corner of the video after it begins playing.
Pretty cool, right?
And by the way, as you can see in the video below you can also use a leaf blower to remove loose, fluffy snow from your vehicle!
You're welcome!