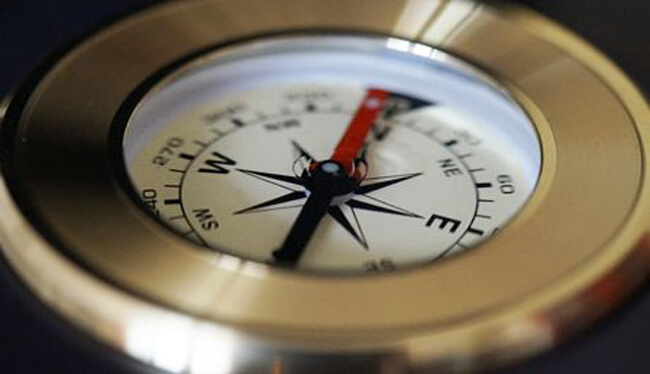 Have you ever used a magnetic compass to navigate from one place to another?
Or perhaps you remember playing around with one as a kid?
If so, have you ever wondered if such a compass would work on the moon?
Well I have, and the answer is somewhat surprising…
As it turns out, if you could somehow take a long hike on the moon's surface, a compass wouldn't be much help in navigating from one point to another.
While the moon does have a magnetic field (which is the force that makes a compass work), it's much weaker than the magnetic field here on Earth.
And even if you could find a compass sensitive enough to work with the moon's weak magnetic field it still wouldn't be much use as a navigational aid.
The problem is the moon doesn't have a massive molten metal core like the earth does, therefore it doesn't have magnetic north and south poles.
That means your compass would point in all kinds of strange directions as you move about the moon's surface because it would always point in the general direction of the object with the strongest magnetic field in your immediate vicinity.
In other words, a compass would "work" on the moon by pointing towards the strongest magnetic field it managed to detect at the time, but it would be completely useless as a navigational tool.
To finish up our discussion about the moon, here's an interesting video that explains (and shows) exactly what happens during a solar eclipse. Check it out!
Note: As always, you can watch the video at full screen by clicking the "square" icon in the lower-right corner of the video after it begins playing.