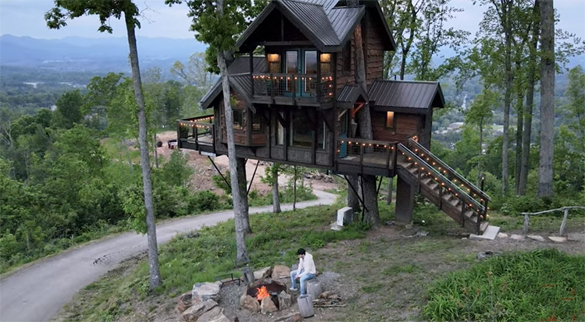 It seems like there's an Airbnb around every corner these days, and chances are you've spent some time in one (or more) of them.
Well today's video features a different kind of Airbnb that could well be the perfect vacation home if you're into peace, quiet, relaxation and nature. 
In a nutshell, it's a treehouse. And yes, it really is a literal treehouse, not just a tiny home someone raised up into the air on a set of tall pilings.
I could describe what you'd find if you visit, but the short video below does a much better job than I could ever do.
Check it out. You just might be as intrigued as I am.
Note: You can watch this video at full screen by clicking the little "square" icon in the lower-right corner of the video after it begins playing.
Pretty awesome, right? Looks like a great place to spend a relaxing weekend.