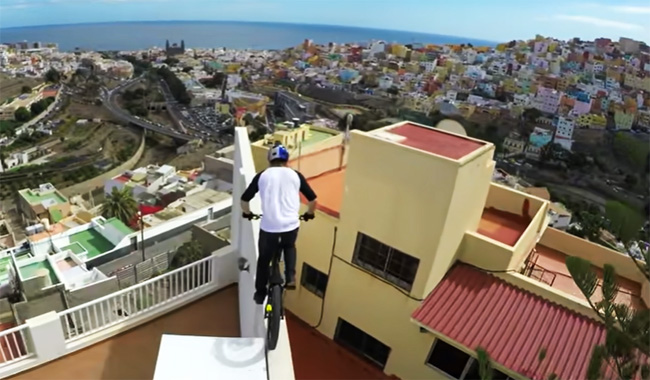 Regular readers of this blog will remember the video in this post showcasing the amazing cycling skills of Scottish daredevil Danny MacAskill.
Well, today's video is even more incredible…
One of the most-visited of Spain's Canary Islands, Gran Canaria is famous for its distinctive closely-packed buildings and rooftops.
In this video you'll see Danny riding the edges of those rooftops and jumping from building to building – without ever dismounting from his bike. 
Those of you who remember watching him bike the rugged terrain of the Isle of Skye won't be a bit surprised by his rooftop antics in this video, but prepare to be amazed none-the-less.
Watch, and enjoy…
Note: This video is best enjoyed at full screen. Simply click the little "square" icon in the lower-right corner of the video after it begins playing.
Pretty awesome, right?
If you'd like to give this a try Danny just might be willing to give you some pointers. Any takers?