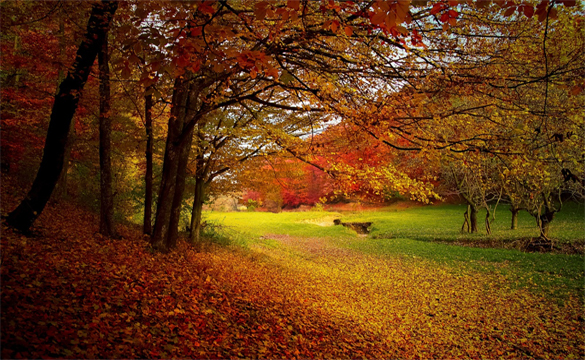 Spring and fall are my favorite seasons of the year because they add vibrant colors back to the bland landscapes of late winter and late summer.
The sad thing about spring and fall are their short durations compared to the other seasons. While their beauty is incredible, it is also fairly short-lived.
Today's video features a whopping 11 hours of some of the most beautiful footage you'll ever see of awesome autumn landscapes. 
Of course you probably won't spend 11 hours straight watching this video, and you don't have to. Just enjoy as much or as little of it as you want.
The rest will be here waiting for you when (and if) you want to come back for more.
And now, I invite you to watch and enjoy…
Note: You can watch this video at full screen by clicking the little "square" icon in the lower-right corner of the video after it begins playing.