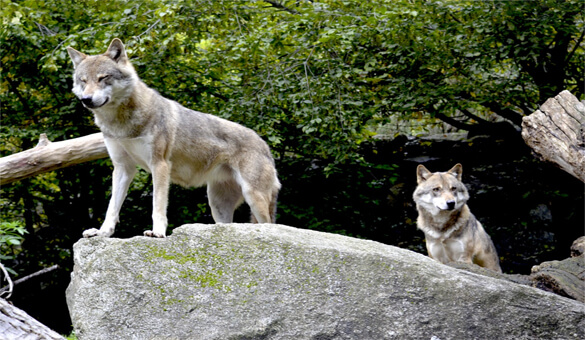 There's a timeless Native American story about two wolves that live inside each and every person – a good wolf and a bad wolf.
These two wolves are constantly struggling to control our thoughts, our actions and our lives.
I won't relay the entire story here, but the the ending is explained in the short video below. 
This video expands upon the story of the two wolves while offering tips and inspiration for living a better, more fulfilling life.
I invite you to watch it and see if it helps you in some way. It helped me, for sure.
Note: You can watch this video at full screen. Simply click the little "square" icon in the lower-right corner of the video after it begins playing.
I hope you enjoyed that as much as I did. I can feel these two wolves struggling inside me at times. I have a feeling you can too.