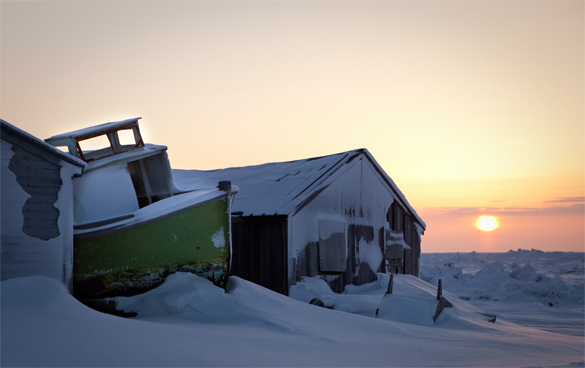 Barrow, Alaska is located 320 miles north of the arctic circle, making it the northernmost city in the entire United States.
This is a part of the world in which the sun never sets in the summer and never rises in the winter.
And if you're a fan of snow, there's a chance that you could see it falling on any day of the year. 
Like any city or town in America, Barrow has grocery stores where you can shop for pretty much anything you'll find on the grocery shelves elsewhere in the country.
But here's the thing…
Whatever you buy will cost you several times more than what you'd pay for the same items in the lower 48.
Over 5,000 people live in Barrow, the majority of whom are descendants of the Iñupiaq people who came here thousands of years ago.
So what's it like to visit Barrow, Alaska? Watch this fantastic short video and you'll see.
Note: You can watch this video at full screen by clicking the little "square" icon in the lower-right corner of the video after it begins playing.