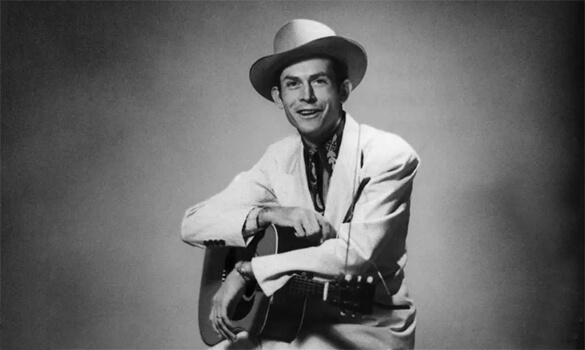 Question from Karen:  I love the song "Blue Eyes Crying In The Rain" by Willie Nelson.
My friend and I heard it on the radio the other day and he said that song was written by Hank Williams.
I told him I believe Willie wrote it himself. Which one of us is right? 
Rick's answer:  That's a great question, Karen. And the answer will probably surprise both of you.
Hank Williams wrote some of the most iconic songs that were ever written, including the gospel standard "I Saw The Light". But I'm afraid he didn't write this one.
The thing is, Willie didn't write it either.
"Blue Eyes Crying In The Rain" was actually written by a songwriter named Fred Rose and initially recorded by Roy Acuff.
I can understand why your friend might think Hank Williams wrote it because Hank did record it (as part of a longer performance on a radio show).
Several other performers recorded it over the years as well.
I can also understand why you might think it was Willie's own creation since his version is the most well-known, by far.
You've obviously heard Willie's version of "Blue Eyes Crying In The Rain", but if you're interested in hearing Hank's version just watch the short video below.