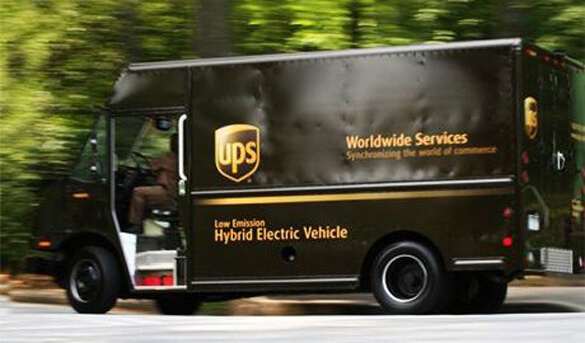 Question from Marvin:  For years now I've been wanting to get myself a used UPS truck and remodel it into a small RV. Those things are so cool!
The problem I'm having is finding one. I've looked at every used car dealership I could find and I've never seen even one of them for sale.
And here's the crazy thing – I've never seen a used UPS truck on the highway being used for some other purpose (like my dream RV, for example).
I know you're pretty good at answering questions so I'm hoping you'll be able to answer these: 
First, why don't we ever see a used UPS truck on the highway?
And second, do you know where I might be able to buy one?
Rick's answer: Those are great questions, Marvin. And after doing a bit of research I've discovered the answers.
I'll answer the second question first, and then explain that answer with the answer to the first one…
Question: Do you know where can I buy one?
Answer: No I don't, because unfortunately you can't.
Now that that's out of the way, that brings us back to your first question…
Question: Why don't we ever see a used UPS truck on the highway?
Answer: Unfortunately, UPS has a strict policy against selling their used "brown trucks" to the public. They just don't do it.
My research uncovered the following two apparent reasons why UPS absolutely refuses to sell their used "brown trucks" to the public:
1 – Those distinctive brown delivery trucks are instantly recognizable as belonging to UPS, and even painting them wouldn't mask the fact that it was once used to deliver packages on behalf of UPS customers.
2 – They want to avoid any possibility of getting involved in lawsuits or taking a hit to their reputation in the event that someone used one of their old trucks in an illegal or dangerous way.
In other words, they want to protect the reputation of their brand above all else.
If you're wondering what happens to all those distinctive brown trucks once they've reached the end of their useful life as UPS delivery vehicles, the answer will probably sadden you…
They are shredded and the materials are recycled.
Bottom line: I can certainly understand your desire to get your hands on one of those distinctive "brown trucks" from UPS, and you're likely not alone.
However, I'm afraid that simply isn't an option.
To finish up, here's a very interesting short video that explains why UPS drivers never make a left turn unless they simply have no choice. Check it out!
Note: As always, you can watch the video at full screen by clicking the "square" icon in the lower-right corner of the video after it begins playing.