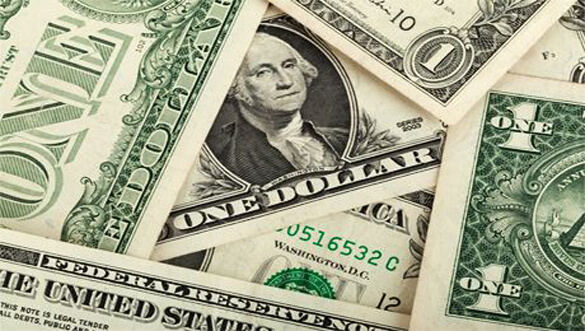 I'm sure you're familiar with the most common slang term that's used for American dollars.
Yep, that's right. It's "bucks".
As in "I sure could use an extra 20 bucks right now!".
Have you ever wondered how using the term "bucks" to describe money came about?
Well, it all started back when the first European settlers began trading goods with the Native Americans that inhabited the vast expanse of the American heartland back then.
Unlike the settlers, their Native American counterparts didn't have any type of currency they could use to purchase goods from the settlers.
However, the settlers were more than willing to take animal pelts in lieu of actual cash. And as you might imagine, deer pelts were the most valuable pelts available to them at the time.
Before long this "pelt money" became commonly known as bucks.
Specifically, one high-quality pelt from a male deer (i.e. a buck) became the standard for the monetary value of "one buck".
If an item was valued at "two bucks" then it would cost you two high-quality deer pelts to purchase it.
If it was valued at "five bucks" then that's how many "bucks" it would take to make the purchase.
But what if someone needed something that was worth less than a buck?
No problem – they just used "change"!
Change, you say?
Well, yes. You see, deer skins weren't the only pelts that were used as currency.
The pelts of many smaller animals were harvested and used as currency as well.
Rabbits, raccoons, o'possums, muskrats and several other species were hunted or trapped on a regular basis just so their pelts could be used to purchase things of value.
And since the pelts of those smaller animals were worth less than the pelt of one quality male deer pelt, it took several of them to equal the value of one "buck". Hence their use as "change"!
I'm sure you've noticed by now that I've been referring to "quality male deer pelts". Here's a bit more info on that…
Not all male deer pelts were of the same quality. For example, if the pelt came from a smaller than average buck it would be worth less than one "buck".
If the pelt was harvested in the summertime instead of the winter it would be thinner, and thus less valuable than a "buck".
And finally, if a pelt had been harvested from a "doe" (i.e. a female deer) it was considered to be worth less than a "buck" as well.
Even though animal pelts are no longer commonly used as currency in the Unites States, we still refer to dollars as "bucks". And my guess is we always will.
To finish up, here's a fantastic short video discussing 25 strange things that were once used as currency. Check it out!
Note: As always, you can watch the video at full screen by clicking the "square" icon that will pop up in the lower-right corner of the video after it begins playing.