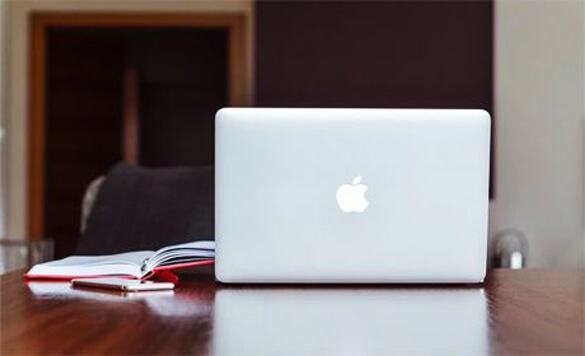 Question from Oliveen:  I'd like to ask a really dumb question (because I'm a dummy when it comes to technology).
I'm always seeing computers from HP, Dell, Acer and most every other computer manufacturer being referred to as a PC but no one ever refers to Macs as PCs.
Why is that? 
Rick's answer: That isn't a dumb question at all, Oliveen. I think it's a great one, and I'll be happy to answer it.
Perhaps surprisingly, the answer to your question has nothing whatsoever to do with technology. It's really nothing more than basic marketing.
When IBM first introduced their original "personal computer" way back in 1981, they chose the name IBM PC to emphasize that this was a different kind of computer than the massive mainframe computers they were so famous for.
The "PC" part of the name stands for "Personal Computer" and they wanted consumers to think of them as computers that individuals and families could afford to buy as opposed to the massive machines that could only realistically be purchased by large corporations, universities and government entities.
Ironically, the IBM PC line still ended up becoming primarily a corporate machine with the vast majority of them being sold to businesses instead of home users.
Why did a computer that was designed to be a "personal computer" end up being sold primarily to businesses?
The answer lies in the quick introduction and proliferation of IBM PC knock-offs that worked like a real IBM PC and ran the same software, but cost a lot less to buy.
Do to this massive price difference, the "home computer" market quickly became dominated by the much less expensive "PC Compatible" knockoffs instead of the more expensive PCs from IBM.
In keeping with the tradition started by IBM with their true-blue IBM PC line, all of those knock-off "PC compatible" machines were referred to as "PCs" as well. And that tradition continues today.
Which brings us to Apple…
After IBM introduced their new PC to the world, Steve Jobs and Steve Wozniak decided to take great pains to separate their line of Apple computers from IBM's offerings. From that day forward they took great pains to avoid referring to their Apple computers as PCs, even though they literally were "personal computers".
The two Steves wanted to maintain a clear and distinct divide between the IBM PC and all of it's many knock-offs and their own Apple computers.
The fact that Apple machines never ran DOS or Windows (which all IBM PCs and most of the clones ran) made it quite easy to maintain that divide and position their Apple machines as higher-end computers.
That, in a nutshell, is why Apple computers are simply referred to as Macs instead of PCs.
And not coincidentally, it's also why Apple can sell their Macs for a lot more than you'd have to pay for a comparably equipped PC.
You've got to hand it to Jobs and Wozniak. No one does marketing better than Apple, and it all started with that very first Apple computer line that Steve Wozniak designed, hand-built and sold from Steve Jobs' parent's garage.
To finish up, here's a short, but very interesting video that discusses the amazing history of the Apple Corporation from its humble beginnings in a two-car garage to the commercial behemoth that it is today. Check it out.
This video is several years old now (circa 2016), but it's still just as relevant and interesting as it was on the day it was released.
Note: As always, you can watch the video at full screen by clicking the "square" icon in the lower-right corner of the video after it begins playing.