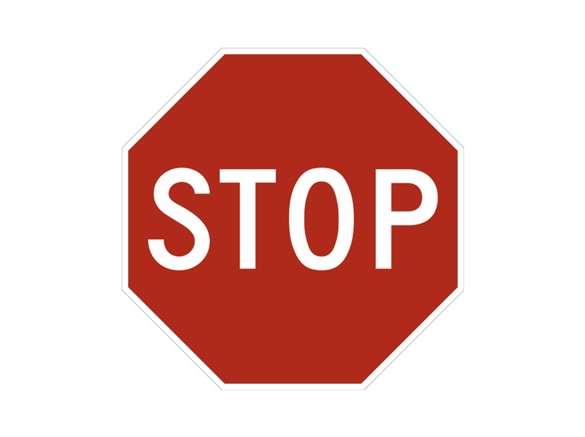 Most everyone knows Stop Signs are octagonal in shape.
And most world travelers know that the Stop signs in most countries of the world are shaped like octagons as well.
What's more, the Stop sign is the only road sign that has that unique shape. It truly is one of a kind.
If you've ever wondered why that is, there are a couple of very good reasons: 
1 – The octagonal outline makes it easy for travelers approaching an intersection from the opposite direction to determine that the sign is a Stop sign instead of some other type of sign.
That instant recognition helps prevent confusion as to which driver has the right-of-way at the intersection.
2 – The unique octagonal shape also makes it easy to identify a sign as a Stop sign in the event that it gets covered with snow or some other factor makes it impossible to read the writing on the sign.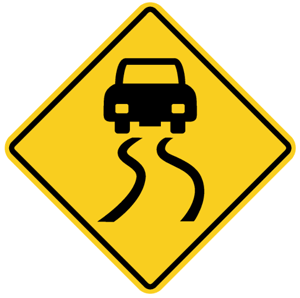 By the way, Stop signs aren't the only traffic signs that are easily identifiable by their shapes…
A sign that's diamond shaped is always there to warn drivers that they're about to encounter some kind of hazard in the roadway ahead.
Even if a diamond-shaped sign can't be read for some reason, approaching drivers will know to slow down and be on the lookout for a hazardous driving situation.
Unlike Stop signs that are almost always octagonal regardless of the country they're in, not all road hazard signs are diamond shaped, even here in the United States.
However, any time you see a diamond-shaped road sign you'll know right away that it's a warning to approaching drivers that some type of hazard is possibly waiting up ahead.
Remember having to identify all of those different signs on the written portion of your driver license test? Now you know why some of those signs are shaped the way they are.
To finish up with a chuckle, check out this short video featuring some pretty wacky signs.
Note: You can watch this video at full screen by clicking the little "square" icon in the lower-right corner of the video after it begins playing.