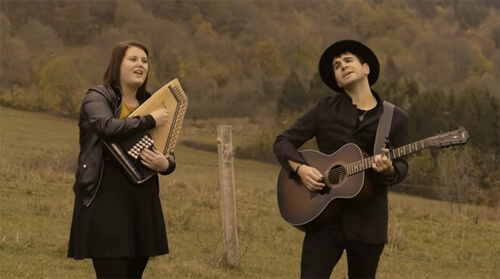 My dad loved playing his guitar and singing, and I have many wonderful memories of him performing for an audience of one.
Although he mostly played classic country and gospel, he could play just about anything he heard on the radio.
One of his absolute favorites was "Wildwood Flower" by the Carter Family.
Unsurprisingly, it's one of my all-time favorites too.
Sadly, I don't have a recording of dad performing this beautiful song, but it's been covered by countless artists and groups over the years.
Here's one of my favorite renditions of "Wildwood Flower" performed by the duo Sensitive Souls.
Note: You can watch this video at full screen by clicking the little "square" icon in the lower-right corner of the video after it begins playing.