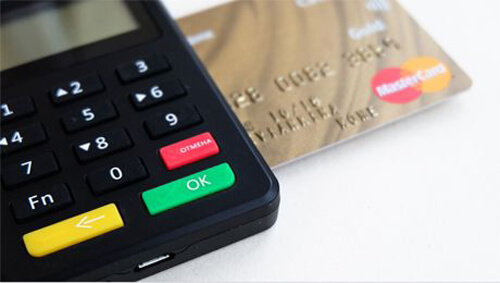 Like most folks these days you probably have a debit card that you can use to withdraw cash from your checking account via an ATM.
If so, you probably know all about the sky-high ATM fees that you have to pay when using an ATM that doesn't belong to your own bank.
But did you know there's an easy way to use your debit card to withdraw modest amounts of cash from your bank account in most any city or town in America without having to pay any ATM fees at all? 
Well, there is, and it's very easy to do…
All you have to do is ask for "cash back" when you make a purchase at a retail store or gas station!
For example, let's say you're shopping at Walmart and you realize you're going to need some cash in the near future. When you swipe your debit card to pay for your purchase(s) the card reader will ask if you want cash back. Simply answer Yes!
You'll then be asked to choose an amount to withdraw, up to $100.
Of course a purchase is required in order to request cash back, but there's no minimum purchase amount required.
I sometimes purchase a ~30 cent banana (which I love and eat all the time anyway) and get $100 cash back as part of the transaction. But most of the time I simply request cash back when I'm paying for a regular purchase so there is no extra "fee" at all.
You might be thinking "If I have to make a purchase, is that not a form of a fee?".
I guess you could think of it that way, but I prefer to think of it as buying something I would use anyway and getting the cash back as a bonus.
And even if you do consider the amount of a required purchase to be a fee, 30 cents is a lot less than $3.50!
What's more, there doesn't appear to be a limit on the number of "cash back" purchases you can make in a day at the same Walmart store.
I've personally made as many as five of these "no-fee withdrawals" in a single day and never encountered an issue.
As with most anything in life, there are a few caveats to this "cash withdrawal" method:
1 – Your bank might have a limit on the amount of money you can spend on your debit card in a single day. My bank card limits me to $1,500 per day, but your bank's limit could well be lower or higher.
2 – If you need to withdraw several hundred bucks the cost of making several separate purchases could easily exceed the fee you'd pay to use an ATM. (This isn't an issue if the items are something you need anyway.)
3 – Depending on the bank, multiple purchases at the same store in a relatively short period of time could flag (and temporarily block) your account for possible abuse (potential stolen debit card, for example).
That would require you to contact your bank and explain what's going on to have them remove the block. No big deal, but it could be a minor hassle.
In addition to Walmart, numerous other stores provide free cash back transactions on debit card purchases as a convenience to their customers.
The vast majority of grocery stores and plenty of gas stations do it, and some department and general retail stores do as well.
Just be sure to ask the cashier ahead of time if you'll have to pay a fee to get cash back. Although most do not, a few stores do charge a fee when you request cash back.
If in doubt you can always choose a Walmart or Food Lion store if there's one in the neighborhood since neither of those stores charge any cash back fees at all.
Bottom line: If you need to withdraw several hundred dollars and don't want the hassle of making multiple purchases it would make sense to use an ATM and pay the fee.
But if you just need a few hundred bucks you can save the ATM fee by getting cash back at any store that offers no-fee cash back privileges.
To finish up, here's a fantastic short video that explains how to decide whether to use your debit card as "Credit" or "Debit" when you're given that option. Check it out!