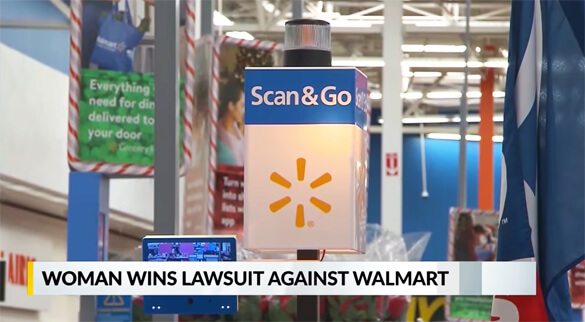 As a former employee of Walmart I can tell you that shoplifting a real problem.
It happens all the time, and I witnessed it several times with my own eyes.
What I didn't know until recently is some Walmart stores have been falsely accusing shoppers of shoplifting and then basically extorting them into sending the company money as reparations for the fictional thefts. 
But that probably won't be happening any more after the woman in the short video featured below sued Walmart for the practice and won a whopping $2.1 million judgment.
Obviously shoplifting is bad because it eats into the company's profits while also driving up prices for the honest shoppers.
But as bad as shoplifting is, falsely accusing an innocent shopper of the crime and then extorting money from them is worse.
Here's the video if you'd like to check it out…
Note: You can watch this video at full screen by clicking the little "square" icon in the lower-right corner of the video after it begins playing.